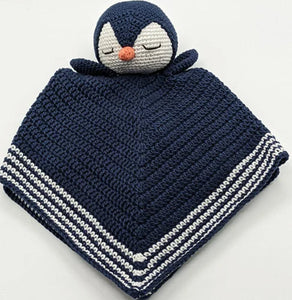 Oreo the penguin - comfort blanket for babies (security blanket)
Oreo is a comforting blanket for babies and children. It is made of 100% mercerized cotton yarn and washable and hypoallergenic polyester fiberfill.
It is easily machine washable in cold water on a gentle cycle. Air dry.
Our beautiful Oreo measures flat 36 x 36 cm (14.17 x 14.17 inches). Its head is 7 cm (2.76 inches) high.
** This blanket is handmade by Passionlaine from Theodore & Rose by Alanna O'Dea. www.theodoreandrose.com**
---
We Also Recommend